Help your AirBnb turnovers transition smoothly with Just Too Clean!
With experience frequently cleaning over 100 AirBnb's across Ottawa/Gatineau and surrounding areas, Just Too Clean knows what it takes to give your clients the best experience possible.
An AirBnb should always have the essentials - toilet paper, paper towels, handsoap, fresh towels, extra clean linens, etc. We help you to make sure these are all restocked between visits.
We will also clean all rooms of the house and can do a deep clean at an additional cost when required.
YOUR INSTANT QUOTE
Why hire a cleaning company for your AirBnb Turnovers?
Reduce Stress

There are so many aspects that go into managing an AirBnb and cleaning doesn't have to be on that list. Hiring a cleaning company ensures the job is done right and always completed before the guest arrives.

Save Time

Hiring a company with professional cleaning experience means getting the job done more effectively and efficiently.

Avoid Damages

Having a professional company frequently taking care of your AirBnbs helps to preserve all aspects of the property. It will also make sure you are aware of the state the unit was left in after the guests left.

Customer Satisfaction

A spotless property with a seamless check-in/check-out experience is what all guests expect when renting an AirBnb. Having a cleaning company help to prepare all aspects of the property will encourage customers to leave great reviews.
Boost Customer Satisfaction With Our Highly Rated Team
We customize each AirBnB clean to yours and the client's needs. Please reach out to us so we know exactly what you need cleaned and how often you may need it done.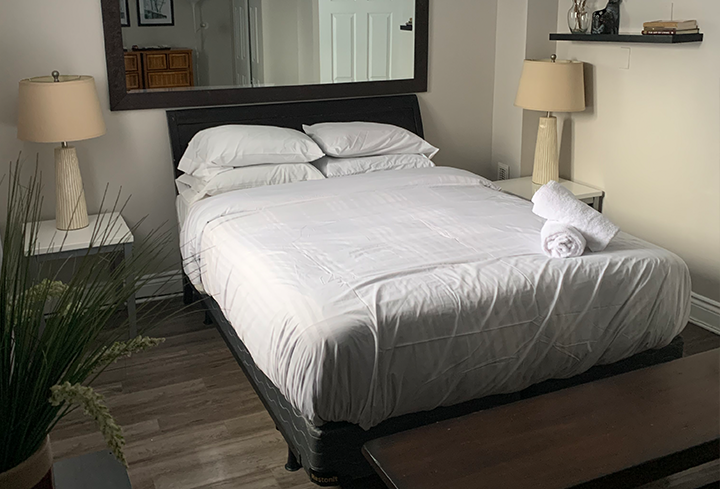 Linens & Laundry
We make sure all beds are made with clean linens. We will either wash yours and re-use them or we can use our own - it's up to you! We will also arrange any towels/face cloths provided.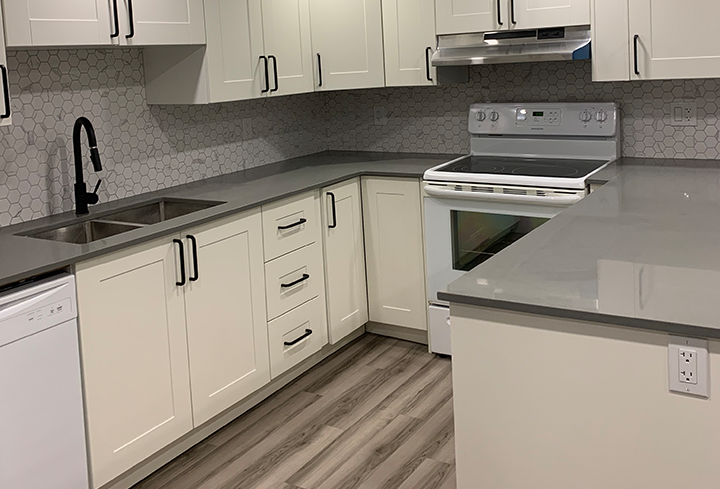 Sweeping & Mopping
Our team will sweep and mop the entire home, making sure it's spotless before the next guest arrives. We know some customers can leave the place particularly messy and we are happy to show it the extra care it needs in these cases.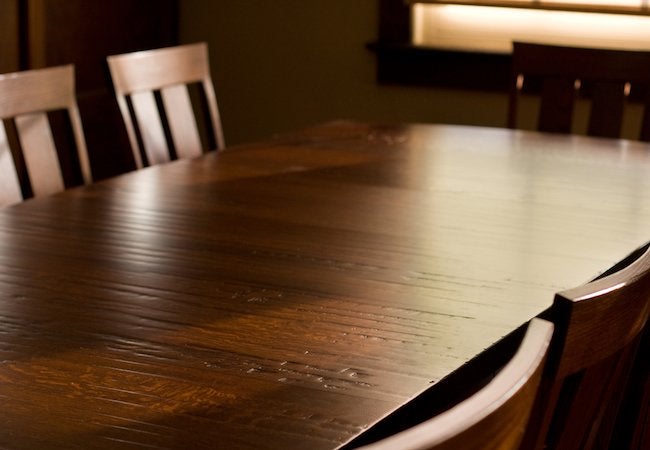 Dusting
We dust all surfaces in the AirBnb, especially in the kitchen and high traffic areas. All tables, chairs, and counters will look like no one has previously stayed there!
Bathroom Cleaning
We know this is an area customers will particularly focus on when judging the cleanliness of the AirBnb which is why we go the extra mile to make it sparkle!
Deep Cleans
We treat AirBnbs are a regular clean, however, please inform us if you feel the unit needs a deep clean instead and we will clean appropriately!
Frequently Asked Questions
Do you provide linens?

We can! We have our own linens that can be used at your AirBnb, or we can use and wash yours during each clean. The choice is really yours!
How far in advance should I book my AirBnb clean?

Of course, we appreciate as much advanced notice as possible but we understand last minute bookings happen! Ideally, a 24 hour notice should be okay for us to put a team together.
What days is your team available?

We have a team that specializes in AirBnb cleans available seven days a week at any time you need.
Looking to learn more about our AirBnb cleaning services?