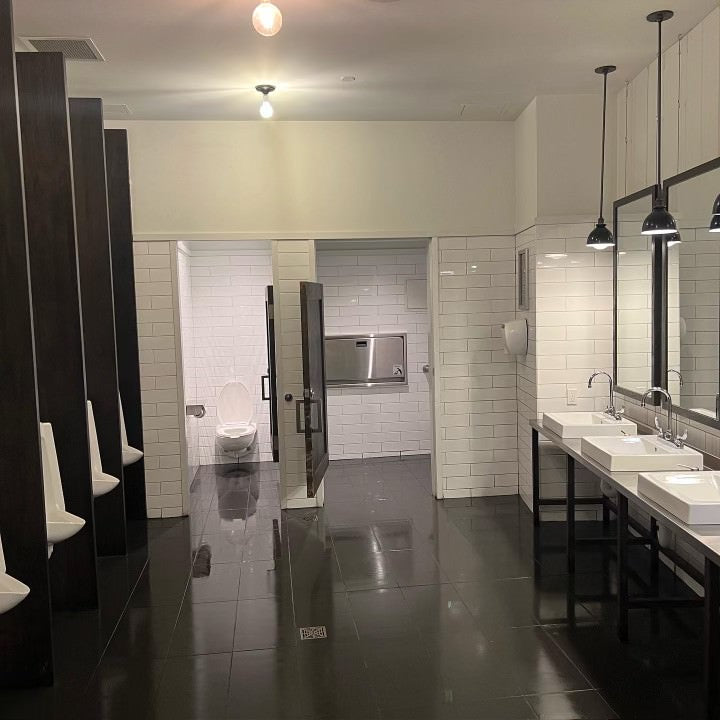 Make deep cleaning your business a priority with Just Too Clean!
With experience cleaning businesses across Ottawa, Gatineau and surrounding regions, we know what it takes to make your place sparkle - even if it's been a year since your last deep clean!
Some areas of business tend to get particularly messy and unhygienic, like kitchens and bathrooms. A deep clean is always recommended if you haven't kept up with cleaning them frequently. Our team will focus on all problem areas with high attention to detail in order to bring your establishment back to life!
We offer free in-person estimate, please send us a message to set one up.
Contact Us
Why hire a cleaning company for your Deep Clean?
Increase Productivity

Studies show staff feel more enthusiastic about their jobs when coming into a clean and organized workplace. Hiring professional cleaners can remove the burden of cleaning from staff who can now focus on the role they were hired for.

Save Time

Hiring a company with professional cleaning experience means getting the job done more effectively and efficiently. Our team can get the job done significantly faster than employees of the establishment who are not trained in that area.

Avoid Damages

Having a professional company providing deep cleans from time to time can help to preserve your establishment. Deep cleans can help protect appliances, remove hazards, and reduce allergens that could bother customers.

Customer Satisfaction

Although customers are mostly focused on what your business if offering them, they absolutely notice is your establishment is not up to standards. Impress your customers and entice them to stick around longer by providing a spotless environment.
We Focus On What Matters Most
Certain areas can easily be overlooked during brief regular cleans. We work on these areas to make sure your establishment is spotless!
Floors
It's easy to sweep your floor and assume it's clean, however, during a deep clean our team will focus heavily on sweeping, mopping, and vacuuming the floors. This ensures all hazards are removed, all areas are spotless, and the floors look brand new again.
Surfaces
During a commercial deep clean, we make sure all surfaces are not only dusted - but thoroughly sanitized and scraped clean. We will remove residue that can build up overtime like dust and cobwebs. This also includes the surfaces of appliances which can get particularly messy.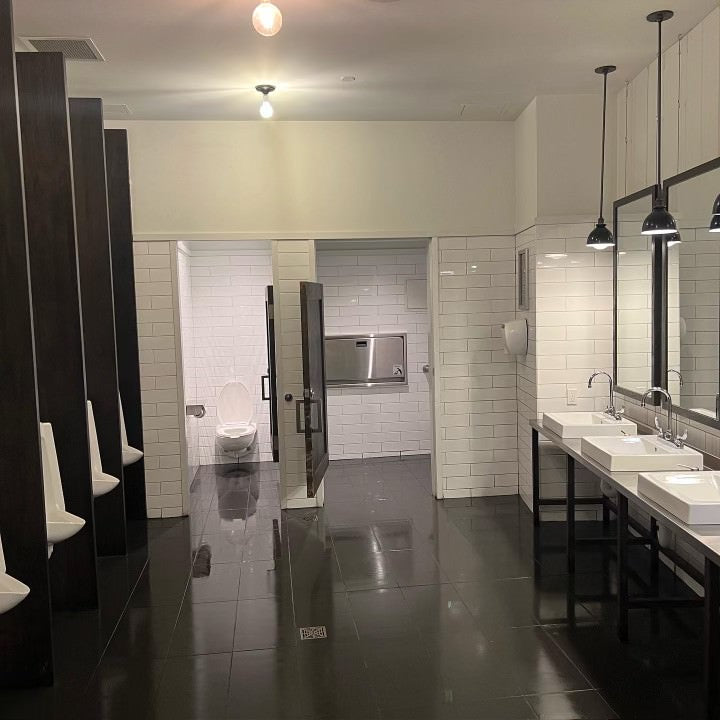 Bathrooms
It's no surprise busy public bathrooms can a target for germs and other messes. Our deep cleans include an in-depth bathroom clean with all mirrors, shelves, dispensers, etc., being disinfected. All walls, doors, towel receptacles, and toilets will also be thoroughly cleaned.
Looking to learn more about our Commercial Deep Cleaning?