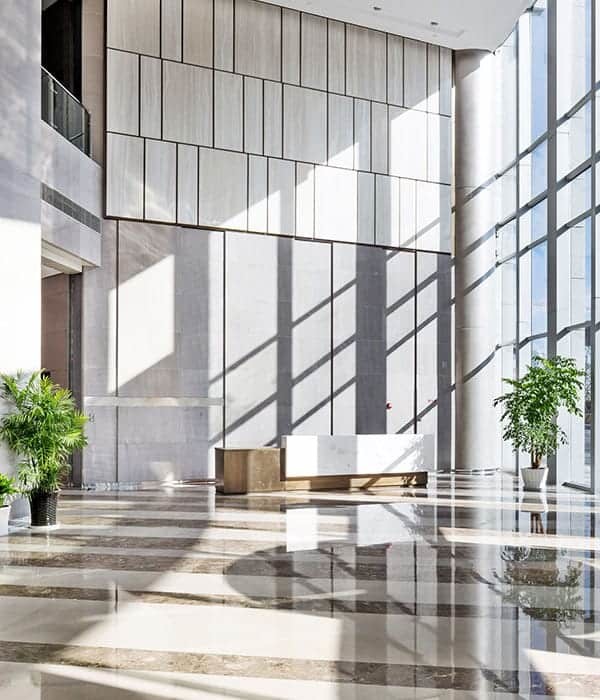 Keep Your Building Maintained With Our Top Rated Cleaning Team
Building maintenance becomes especially important once your team grows and can no longer stay on top of all cleaning.
Just Too Clean has a team ready to work on-site for any hours you need, and however many days a week you require.
We take care of all sweeping, mopping, vacuuming, dusting, waste removal, and restocking supplies when needed.
CONTACT US
Why hire a cleaning company for building maintenance?
Reduce Stress

No building owner can realistically take the time to monitor their facility all day and keep up the cleanliness. By hiring Just Too Clean, you can guarantee it's always done right.

Save Time

Hiring a company with professional cleaning experience means getting the job done more effectively and efficiently.

Avoid Damages

Having a professional company frequently taking care of your facility helps to preserve all aspects of the property. It can also help to avoid hazards like mould, sharp objects, and more.

Customer Satisfaction

A spotless property is what visitors or tenants expect during any experience at your facility. Having a cleaning company working on-site keeps the place looking presentable and fully stocked.
Boost Customer Satisfaction With Our Professional Cleaners
We customize each maintenance clean to yours and your building's needs. Please reach out to us so we know exactly what you need cleaned and how often you need it done.
Sweeping & Mopping
Our team can stay on-site the whole day, sweeping, vacuuming, and mopping to keep the property fresh and will be readily available when any messes inevitably happen.
Restocking Essentials
You can never really predict when your location will run out of essentials like paper towel, soap, and toilet paper. That's why our team is available 24/7 to refill when needed.
Waste Removal
Any building that's open to the public or a large group of people will need garbages constantly changed throughout the day. Our team on-site will be available to remove the waste often to prevent overflow and keep the propery looking clean.
Vacuuming & Dusting
Our commercial vacuums are perfect for large buildings. Along with vacuuming floors when needed, our team will also dust all surfaces including (but not limited to) mirrors, tables, handles, furniture, etc.
Looking to learn more about our building maintenance and cleaning services?