Give your home the deep clean it deserves!
Although most home-owners frequently give their homes a light clean and sweep/vacuum, there are some things that are better left to professionals, and that is deep cleans.
Instead of spending hours (or often, days!) deep cleaning your home, let Just Too Clean take care of it in half the amount of time with a higher attention to detail.
Our energetic team has deep cleaned hundreds of home across Ottawa/Gatineau with great reviews and look forward to helping you!
Instant Quote
Why hire a cleaning company for a Deep Clean?
Save Time

Hiring a professional cleaning company will allow for the deep clean to happen as fast and organized as possible, using the right tools and chemicals.

Long Term Financial Savings

Having a deep clean of your home done semi frequently can help to preserve appliances, carpets, and other aspects of the household.

Protect Vulnerable People

A deep clean will reach areas that a basic clean does not. This means eliminating hazards that could be dangerous to babies, elderly people and others who are vulnerable.

Feel Comfortable

Anyone who has deep cleaned their home in the past knows that the feeling afterwards is unbeatable. Cooking, sleeping, and relaxing in a house that is spotless helps to put your mind at ease.
We Focus On What Matters Most
Certain areas can become especially messy and require extra care during a deep clean which is why we focus on the following areas:
Baseboard and Walls
Baseboards are included in our deep cleans and although sometimes unnoticable, clients see a huge difference after we are done.
We dust all baseboards and surrounding areas, removing residue, potential allergens, and eliminating cobwebs.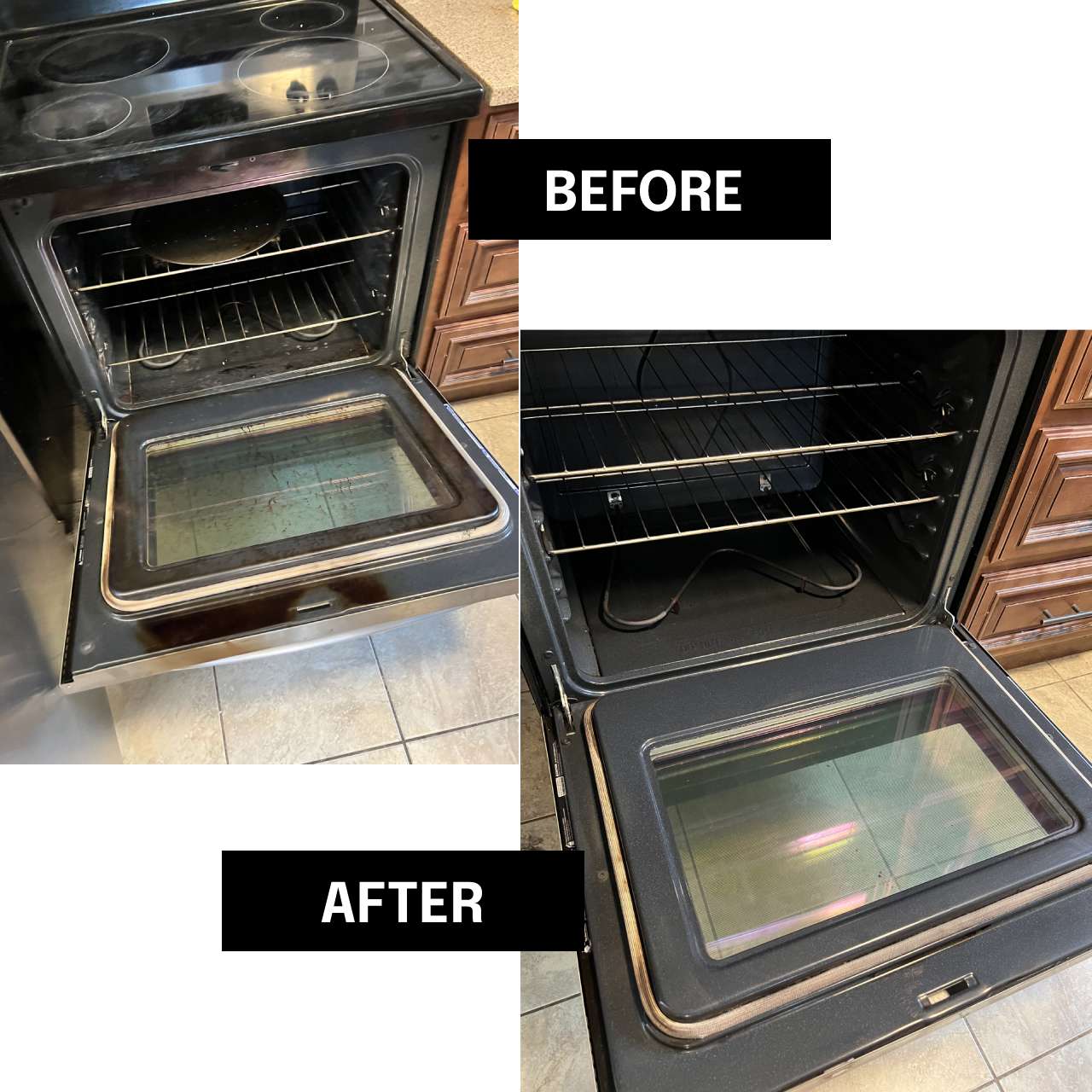 Appliances
Although most appliances are not included in our deep cleans, you can add on whichever you choose when you use our online booking tool.
Aside from the appearance, it's recommended to have your stove and fridge deep cleaned for sanitary and hygeinic purposes when needed.
Our team has the supplies and chemicals to bring your appliances back to life!
Floors
A thorough clean of all floors is one of the most important aspects of a deep clean to us.
Our team will sweep, mop, and vacuum all floors, removing any residues of food, spills, pet hair, etc.
It is almost immediately noticeable if you enter a home and the floors are not clean which is why we take pride in making your floors spotless for your guests and more importantly, yourself!
Book your residential deep clean online!
You can fully customize and book your deep clean online using our booking tool.